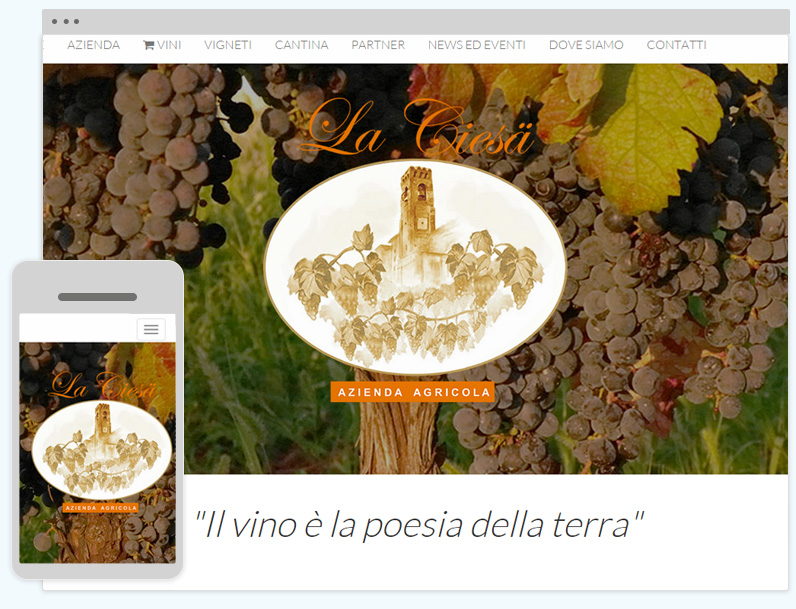 Would you like to design a website for free?
Do you need to design a personal website but you do not have experience at all?
Don't overthink, 1msite is offering technology necessary to create you free website and it will help you to design your website in just few and easy steps. You will be designing a free website updatable quickly and easily.
Read this page and you will understand how to make a high-quality website autonomously.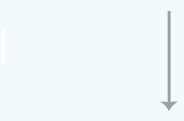 Are you desiring to create a free website?
If you are thinking you will not be able to create it only because you don't have necessary and useful competencies, basically you are wrong!
Today you can get a free website forever, be creative and let others find you on Internet!
Creating a website is:
As easy as writing an e-mail
Quick and immediate
Always for free
…and even funny!
How to make a website : begin from the basic contents!

A website, even though for free, must contain interesting and well-organized contents in order to be a REAL WEBISTE.
Moreover, designing a website it allows to try, insert, delete, eliminate : you can do whatever you want! It's just free!
Well, do we start? What do you need?
Personal computer
Internet connection
Few minutes
Nothing else!
With these few elements but the 1msite functionalities, you will be able to create and include:
Photo galleries;
Image slideshows;
Videos from youtube;
Downloadable files;
Contact form with specific fields chosen;
Texts divided into paragraph combined with images;
Google maps to make your location available
Online shopping for your product
… and much more.
Many graphic designs at your disposal : the graphic relevance when designing a website
Before the contents, the first step for designing your website is the graphic choice: whatever you decided, 1msite will make many graphic designs available for you to choose from. Look carefully at them and then decide quietly… there are graphic designs for every field and customizable graphic template! Our staff creates every month new themes to add at our collection in order to have free graphic templates always original, new and hopefully matching strange request from our customers! Here some examples: B&B website ; company website; cake design site and many many more!

Remember: you can always change your graphic design in any moment just clicking in the administration panel on the graphic icon OR…you may ask for customization of your site designed with 1msite. We will make available for you a smart and professional staff able to satisfy any needs requested. You might ask for a customized graphic design linked with company logo and colour; otherwise you can create a product catalogue or a e-commerce form even more advanced for your online product sales.
How to create and insert contents into your website!
Remember: every time you design a website you want to communicate something unique and special to your followers and visitors. For this reason we advise you to dedicate carefully yourself to a special content organization, project and creation. The success of your site depends on large scale on your skills and competencies to communicate information to web users in a simple, quick and attractive style.
How to design a website : some few ideas to start creating your contents
The first difficulty you will meet when starting to write contents is to understand information you desire to provide and to who you desire to provide. Below we give you few simple ideas to synthetize and organize your thoughts :
 Identify linguistic characteristics and those of your ideal customer, then based on these findings choose the right language to make contents. Basically, if your target is that one of the housewives loving recipes so then try to use a vocabulary that fits their way to think or speak. The choice of the words is fundamental to create connections with customers of your website.
Write texts and stories as much real and practical as you can. To improve the comprehension of your contents is highly important to provide your clients with concrete ideas. The web user who daily surfs has the capacity to surf quickly and to select those information he/she is able to understand immediately. The topics we must offer need to be clear and well-defined. In this sense, it's definitely useful to get some practical and material examples such as videos or pictures to make the comprehension easier.
Write contents contents which constitute a good answer for your customer needs. Before writing a content we advise to get you into client mind and suppose what he/she is waiting from your website.Your website will be successful if it will be able to match your visitors needs.
Create title with huge and attractive impact. As we said earlier, the visitor desires quick, comprehensive and concrete information. In this sense, the title composition becomes fundamental because it will be the title to attract the customer to read or not the page content.
RThink with a dynamic perspective related to your contents. Website contents must be modified, elaborated and improved during time based on the communicative needs and on results that several monitoring systems like Google Analitycs give you.
1msite helps you to create your successful website. Before starting to make your website we suggest to have a look of our content marketing webinar
How to create a free website : adding your pictures
A respectful site comprises many awesome and amazing pictures.
In that easy way you may also add paragraph or in your website you can decide to add your whole photo gallery.
Choose among your pictures directly from personal computer and upload the through you dashboard:

Choose your slideshow design if you want to show your sliding pictures
Choose the classic photo gallery if you want to make your picture separate and clickable.
NB: The inclusion of your picture allows to give emotions to whom is visiting your site and increase trust and reliability.
" An image has higher value than thousand words" : on the web is such a fundamental rule to keep in mind.
Creating your free website : sharing hobbies, travels, news
Nowadays the web is the best tool to be connected with everybody , in any moment and in simple ways. Designing a free website is the chance you were waiting for just without fees and costs, thanks to 1msite, the website is always free.
In your website you could share hobbies, travels, pictures, experiences and above all promoting your business and let others getting to know you.
A good advertise are the already promoted sites made for agritourism, architectures, surveyors and many more professionals who have joined our experience!
Making a website could not be easier!
-> Design you free website now <-
How to create free website : some examples
With 1msite,it's simple and funny.Start soon to create your free website,just registering!.Following are some beautiful cases of successful website designed with 1msite
Just fill up the registration form..
1msite is the italian leader company in the website creation and it's beginning to internazionalize also in the spanish market: cómo crear web gratis.
CHow to create a website : 3 fundamental steps to keep in mind
• Remember the website you wish to create must be referred to clients: : when you decide to create a website, of course, you make it, mainly, with the aim to communicate relevant information to your users. If you would like to communicate with public audience, the website must be firstly appreciated by your potential clients. Consequently, when thinking on contents and graphic design of your website you have to squeeze your mind out to think as much closer to your visitor as you can.
• Think easy and avoid excesses : the experts of this web field always reply in the same way to the question " how to create a successful website": a website turns into a successful website if it's comprehensible from the graphic and stylistic point of view. Few colours, few fronts, a comprehensive menu and not many effects that are not useful to underline contents we wish to communicate with our website.
• Create a website plenty of pictures and videos: :a picture or video has an impact on users definitely higher than any other texts. designing a website with high-quality pictures improves the website perception in that way it becomes elegant and attractive. A video, instead, is the ideal tool to strengthen any of your textual topic.
Mistakes to avoid when designing a website
Mainly focus on graphic aspects that makes the site quite attractive but, mostly, hard to use efficiently.
Not underlying properly fundamental links and menu pages. Making navigation difficult it is quite illogic. It also doesn't' help to improve the performance of our website.
Using a technical language which makes hard for clients understanding messages of our site. It's quite useful to follow language and style used by your usual clients.
Don't pay attention on contents. Your contents must be original and unique, with high quality as well. Do not copy, don't write expected contents with low added values.
Underestimate competitors. Benchmarking helps and makes easier to choose the right strategy. Keep your identity even though you should observe how your competitors act
This article was written by Gianni Bianchi
1 Minute Site, pills
Per caso sono venuto a conoscenza d 1Minutesite
Per caso sono venuto a conoscenza d 1Minutesite, non credevo che potessi realizzare autonomamente il mio sito. pensavo alle solite storielline ma poi all'atto pratico i soliti problemi. Visto che mi davano la possibilità di provare, ho iniziato a lavorarci e da subito mi sono reso conto che era tutto vero. Ho creato il mio sito, completo di tutto quello che mi serviva, senza problemi. Sono veramente soddisfatto. E' un'ottimo sistema sia per principianti che per esperti.
Per caso sono venuto a conoscenza d 1Minutesite
Written by:
Aldo Frustaci
Date Published: 11/20/2014
Finalmente quello che cercavo